March 24, 2020
Posted by:

admin

Category:

Automation, Business Process Automation, Business Process Management, Cashless, Cloud, Cloud Computing, Collaboration, Digital, Digital Transformation, E-Learning, Ecommerce, New World Order, Office 365, Office365, Post-Digital, Productivity, SharePoint, Tech Trends, Work From Home, Workflows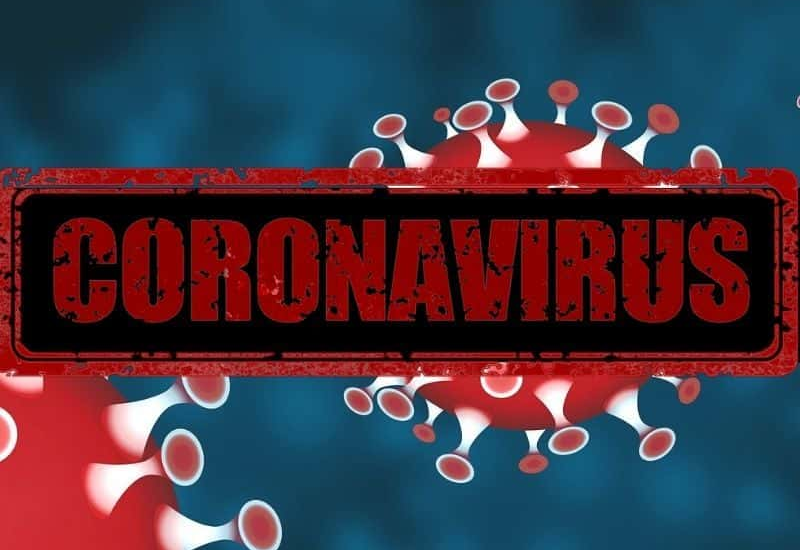 As the new Coronavirus continues to spread so rapidly, we're seeing fundamental changes emerge across the world. Normal life as we know it is being disrupted as governments across the world scramble to slow the spread of this new virus.
We've seen travel restrictions have been imposed, schools have been shut down, border closures are in effect, bars and restaurants have also been ordered to shut down or to operate deliveries and drive-in services only. The pandemonium that we've witnessed with panic buying is unprecedented. The stock markets across the world have plummeted to all-time lows. The entire world is almost coming to a standstill.
All this is bound to cause a lot of fear and uncertainty, but I ask you not to let fear run your life. Stay calm and grounded and I am sure, this too shall pass. We will beat this virus.
As health practitioners work feverishly to slow the spread of the virus and more importantly to combat it more decisively (working on vaccines and treatment options), we're seeing new norms emerge. Take a moment and consider the following:
1.   Work from Home
Part of the directives that governments have issued is for companies (public and private) to ask their employees to work from home.
Work from Home (WFH) and/or teleworking is not entirely a new thing. I would bet a lot of organizations do already have in place the necessary tools and policies to enable their employees to work from home. What I would say is different this time around, is the scale. With the heavy push by governments all around the world to adopt this mode of working as a measure towards density control, you're now seeing companies applying this approach to a large portion of their workforce if not all.
The post-coronavirus world will be one where working from home is the norm and not just for a few companies but across the board.
If you're looking for tools that will enable you and your employees to work from home or remotely in general, I would recommend Office 365.
Office 365 is a suite of cloud-based productivity tools that enable you to continue working from a distance. Some of the tools Office 365 offers include:
·        Microsoft Teams (Instant Messaging, Online-Based Meeting, File Sharing, and Collaboration)
·        SharePoint (Document Management System, Information Sharing and Collaboration)
·        Planner (Task Management)
·        OneDrive (Document Sharing, Storing and Collaboration)
2.   E-commerce and Delivery Services
Various populations have been asked to stay at home and only go out for essential services, this is all in a bid to reduce the contagion that is likely to happen as people come in close contact with one another.
With this restricted movement we're now seeing an uptake of e-commerce services. Here in Kenya we've seen some of the big supermarket chains join forces with delivery service providers to offer home delivery services for their customers. Tusky just announced a partnership with Sendy to help service home delivery orders. Naivas and others are already using Glovo for the same. This also applies to restaurants and bars that are now restricted to doing deliveries and drive-in services only.
Globally, Amazon has also seen a surge in the use of its platform for ordering household supplies. Amazon is currently hiring more employees while others are laying off staff.
As much as these services have been around for a while now it is worth noting that the world is largely a brick and motor world. Look around and you'll see a lot of malls and shopping centers coming up. In Africa, e-commerce is still at its infancy; in other parts of the continent it is virtually inexistent. This is going to change going forward as the internet becomes more prevalent across the continent and in other parts of the world and more important as we adopt these new behaviors as a result of this new virus.
If you operate a brick and motor store get with the program and go online.
3.   Webinars and E-Learning Platforms
As the virus began to spread from China through to Asia, Europe and beyond we saw conferences get canceled and schools shutdown. Training that is typically held in person is also affected.  So where do we go from here?
Life doesn't have to come to a standstill. Using tools such as Zoom, WebEx, Microsoft Teams and others, organizers and teachers can now conduct their planned conferences and teaching virtually and from a distance.
Parents can turn on to services such as the Khan Academy to ensure learning continues even with the school closures. Here in Kenya we've seen Longhorn Publishers is offering free access to Primary and Secondary school courses through their e-learning platform.
This is the future, so we better get used to it and take advantage of these new channels.
4.   Automation & AI
In his book, Business at the Speed of Thought, Bill Gates envisioned a world that is paperless and digital in what he referred to as the Digital Nervous System. A lot of progress has been made since the book came out some 20 years or so toward making this vision a reality though, I must say, we're still very much paper-based and manual in the way we operate and run business processes.
These new technological advancements are set to transform business and the work that we do as humans. Automation and artificial intelligence (AI) will transform businesses and contribute to economic growth through increased productivity and better decision making. At the same time, these technologies will transform the nature of work and the workplace itself. Machines (Robotics) will be able to carry out more of the tasks done by humans, complement the work that humans do and even perform some tasks that go beyond what humans can do. As a result, some occupations will decline, others will grow and more will change.
A lot needs to be done to prepare for this "brave new world" – regulation of AI, acquisition of new skills by workers as they transition to new jobs or roles and changes to the society as machines become more prominent in the workplace.
5.   Going Cashless
In the directives (on the new coronavirus) that the Kenyan government issued to its citizens it encourages the use of MPESA (mobile money) and other cashless options. This same advice was echoed by the World Health Organization (WHO).
As we all know paper bills (cash) can contain bacteria and viruses and lead to the spread of the virus as people use it in exchange for services and goods. It is therefore recommended to use contactless payment methods e.g. using contactless cards, mobile money or digital payment like Apple Pay, Google Pay, Ali Pay and others.
The world is going cashless.
————————————————————————————————————
The world is changing, there's no doubt about it. Many may see all doom and gloom but others see opportunity. The world is not coming to an end—we've gone through this before and we'll come through on the other side.
Take time through this period of stay-at-home order or lock down to reflect on where you are and the shift that's coming and how you can position yourself to WIN in the future.